Brad Welter
President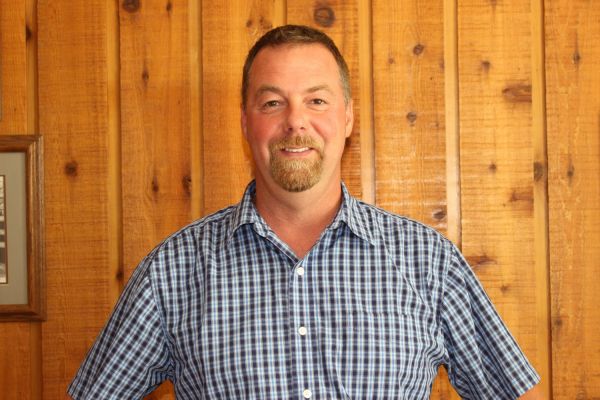 Cattle and the agriculture industry have been Brad Welter's passion for many years. Born and raised on a mixed farming operation near Viscount, Saskatchewan Brad was introduced to all aspects of the purebred cattle industry and in 1987 he began working at Goldenhill Cattle Company gaining experience in all areas of the feedlot, including building, feeding, pen riding, treating and maintenance. Brad moved into the position of Livestock Supervisor in 1996. He joined the Pound-Maker team in 2002 as Cattle Manager, later moving into Manager of Ag Operations and in 2015 was named Chief Operating Officer. To further his professional development in 2011-2013 Brad successfully completed the Canadian Total Excellence in Agriculture Management program.
Brad's commitment and contribution to the industry extends beyond Pound-Maker. He has been involved in the development and promotion of the beef industry as an active member of the Saskatchewan Cattle Feeders Association since 2002. He was one of the original directors of the Saskatchewan Cattlemen's Association, and has continued to serve on it's Board since its inception in 2009. Brad is also one of the founding directors of Livestock Services of Saskatchewan Corp. which delivers brand inspection in the province. Additionally, Brad chairs the Beef Industry Development Fund which invests check off dollars towards research and promotion of the beef industry.
Outside of work and industry activities, Brad enjoys spending time with his wife Lesley and children Riley and Haley camping, fishing, hunting, 4-H and many sporting activities. He is also a member of the Viscount Fire Department and is a supporter of his local community.
---