Keith Rueve
Director of Ethanol Production, Safety and Environmental Compliance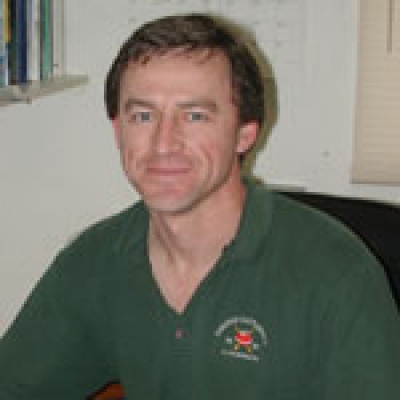 (306) 365-3110
Keith Rueve grew up on a mixed farm near the parish of St. Gertrude. After completing school in Muenster he studied at the University of Saskatchewan until returning to the family farm in 1985. He was employed during the winters at various local manufacturing facilities and in January of 1991 he began working at Pound-Maker as part of the construction of the ethanol plant. Keith stayed on with ethanol operations later that year, as a power engineer and then as the Ethanol Plant Manager in 2001. In 2015 he was named Director of Ethanol and Regulatory Compliance. Keith has shared the success of Pound-Maker's ethanol operations around the world through presentations at conferences and events.
Keith is also a director on the board of Saskatchewan Barley Commission, was a Board Member of Canadian Renewable Fuels Association and past-Chair of Saskatchewan Biofuels Development Council.
Keith enjoys traveling, camping and fishing. In the winter months he enjoys curling and has served as a Board Member of the Muenster Curling Club for almost 30 years. He resides on the family farm and has 3 daughters, Maegan (Kevin, and son Dawson), Rienna and Courtlyn.
---